Earlier this week, I had the amazing opportunity to rejoin the stage with esteemed leaders and some of the sharpest minds in trucking at the 2023 Transportation & Logistics Conference, hosted by Stifel in Amelia Island, Florida. We offered a wide-ranging panel discussion to talk — what else? — the dynamics and trends surrounding hiring and retention of professional truck drivers in our industry.
To kick off the panel, I gave a 15-minute overview of the key issues affecting the driver market: The U.S. labor market, perpetual driver supply constraints, and, of course, driver compensation, as well as how those undercurrents impact motor carrier and private fleet operations at a grassroots level every day.
The hour-long discussion was so insightful, and I wanted to share a few of the points that stood out to me from my colleagues on the stage so that you might use some of those insights and best practices internally at your fleet, if they're actionable to you. Bert Subin, senior research analyst at Stifel, moderated our talk, which included Steven Wells, Chief Operating Officer at Cowan Systems; Rick Williams, executive vice president and Chief Operating Officer at Daseke; Chris Strain, Chief Financial Officer at Heartland Express; and Thom Albrecht, Chief Financial Officer and Chief Revenue Officer at Reliance Partners.
Here are my standouts:
Giving driver's ownership of and stake in their truck's profitability
One of the driver compensation trends we're anticipating this year is that fleets will more heavily promote incentives that promote underlying cost savings for the company, such as fuel savings bonuses, productivity, and retention and tenure. Steven Wells, of Cowan Systems, says his company takes that a step further by empowering drivers over the profitability of their individual truck and incentivizing that profitability throughout the year.
The 2,100-truck dedicated fleet uses a unique incentive program that's individualized to each truck and each driver, honing in on each driver's abilities, lane, accounts, skillsets, and attitude to put them into a position to take ownership of their truck's profit and loss and then reward them for hitting the right goals.
It's a unique and innovative approach worth recognition.
Don't put all your eggs into one driver-funnel basket
Another point NTI makes frequently in conversations with our carrier partners: Fleets hiring for one type of driver job and who only evaluate one type of driver profile face the biggest challenges meeting their hiring needs.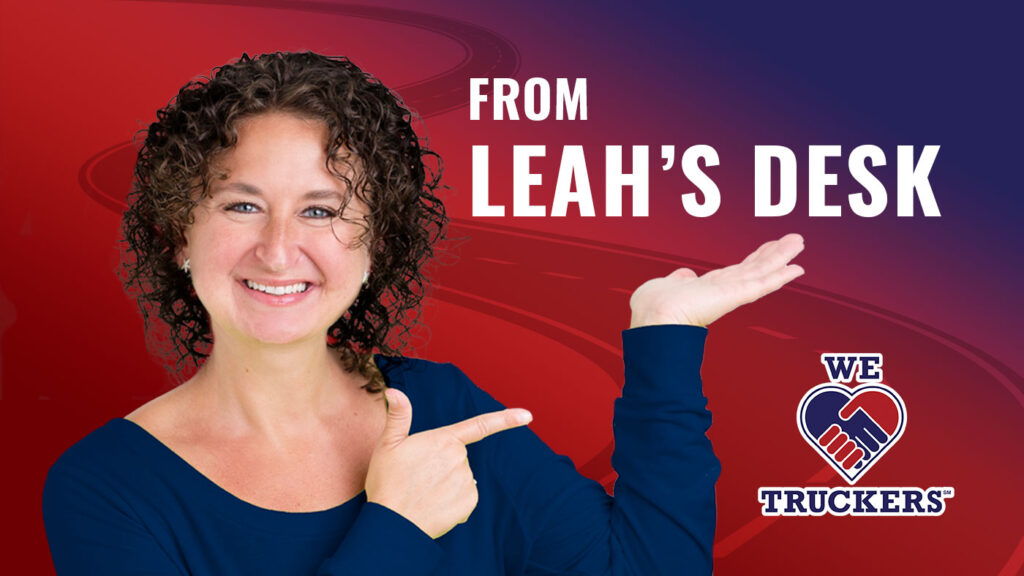 In the same way, fleets relying on only one source to fill their recruiting funnel put themselves at a disadvantage now and through changing market cycles. Daseke's Rick Williams relayed that message during our conversation. He noted the importance of diversifying your hiring funnel opportunities to succeed through any market changes. Implement strategies to recruit from a mosaic of different sources: Work to recruit experienced drivers; establish a training program to tap into the large pool of less experienced drivers; consider drivers with blemishes on their record after sufficient time and mending of ways; consider a variety of locations and demographics. Populate your company from all the sources you can find to do so.
Enhance your pipeline by changing your internal thought processes and your lead generation practices. As cycles ebb and flow and driver hiring needs change, your fleet can increasingly tap into different and greater buckets and meet drivers where they are.
Reflect on the habits, good and bad, that you want your recruiting and retention to embody
Speaking of changing cycles, through the fast-changing and varied markets we've experienced over the past three years, companies developed certain habits, good and bad, as hiring needs expanded and evolved.
Now's the time to take stock of those habits, said Heartland's Chris Strain, and to work internally to evaluate which habits should stick and which to ditch, because as hiring pressure eases some, those habits will become more visible.
My takeaway from this lesson from Chris is that the industry and companies individually made great strides in their recruiting and retention efforts with effective, driver-focused programs, and those positive habits should now become entrenched, standard practices.
Through any market cycle — whether the market is stronger or weaker or the shipper is in favor, the carrier is in favor, or the driver is in favor — remember to focus on the habits that you want your company and your driver programs to embody.
CDLs have an enduring value — whether a driver is currently in trucking or not
It's no secret the industry's smallest carriers, those with just a handful of trucks or fewer, have borne the brunt of the rates downturn over the past few quarters. Thom Albrecht, of Reliance Partners, said new entrant carriers, many of whom are in that small fleet segment, will see hefty increases in their insurance premiums this year. Those higher premiums will put even more pressure on those small carriers to make ends meet, and insurance lapses are often a prime cause of carrier exits from the market.
What happens to those drivers and their capacity — whether they lease on to a larger carrier, simply sell their equipment and become a company driver, or whether they leave trucking all together — is always a large question mark.
However, whether it's those entrepreneurial owner-operators or an employee driver who might move in and out of trucking, the value of a CDL remains whether they're currently working in trucking or not.
So, those drivers can afford to exit the market because their CDL will still be highly valuable two years from now, for example. In the labor market we're in now, with opportunities abounding across industries for blue-collar workers, drivers can always leave the industry and give another career a shot. This is one of the primary contributors to fluctuation of driver supply. Drivers can come and go and come again, because there's always an opportunity for them in trucking.