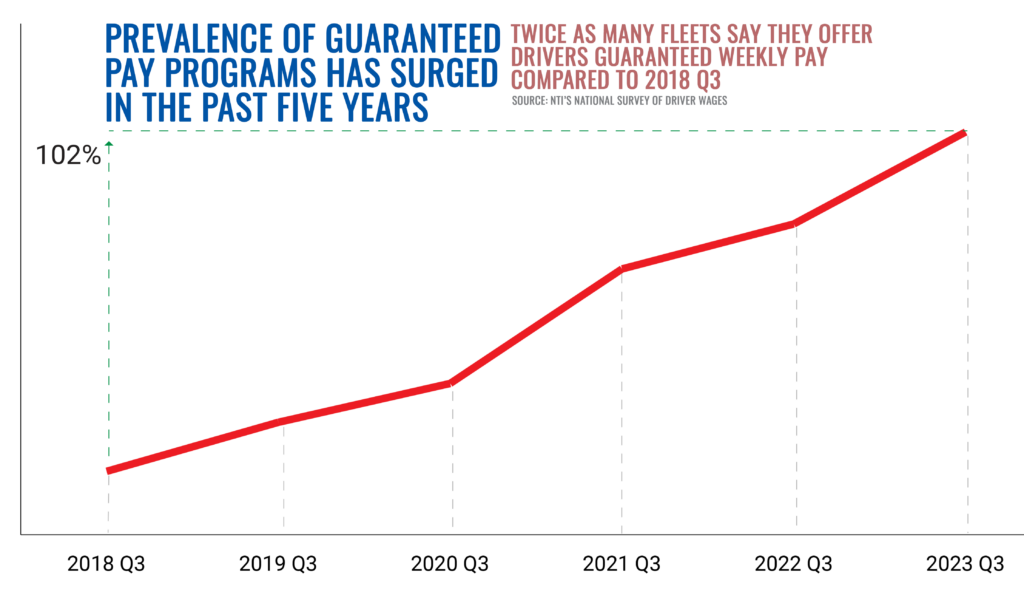 Guaranteed pay has been a growing incentive for recruiting and retention. But is it right for your fleet?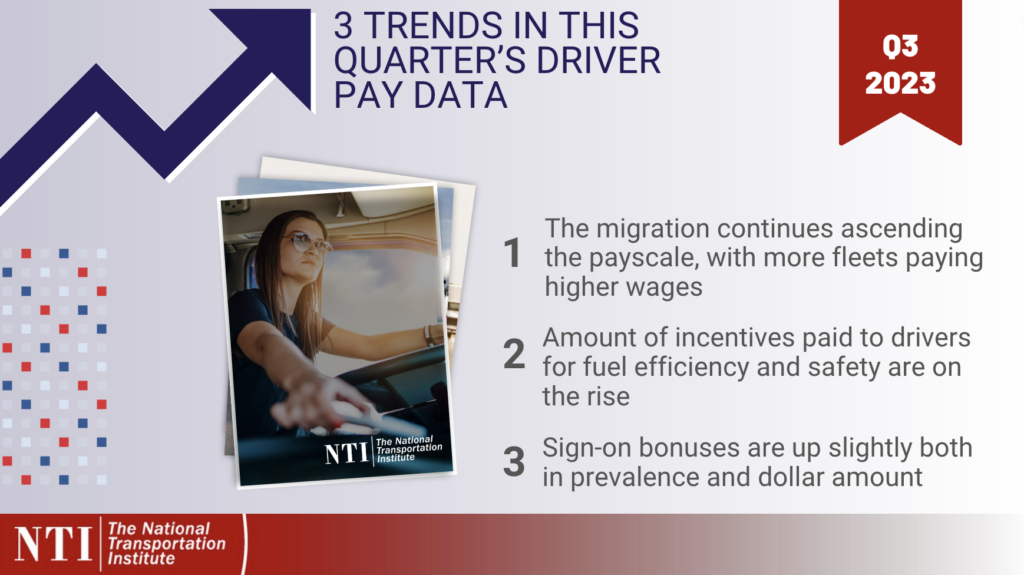 After four full economic quarters of a downward trending freight cycle, driver pay has settled into a pattern of incremental upward movement both quarter to quarter and year over year, finding a more historically routine rate of growth after two years highlighted by surges. Here are three key trends in the latest driver pay data.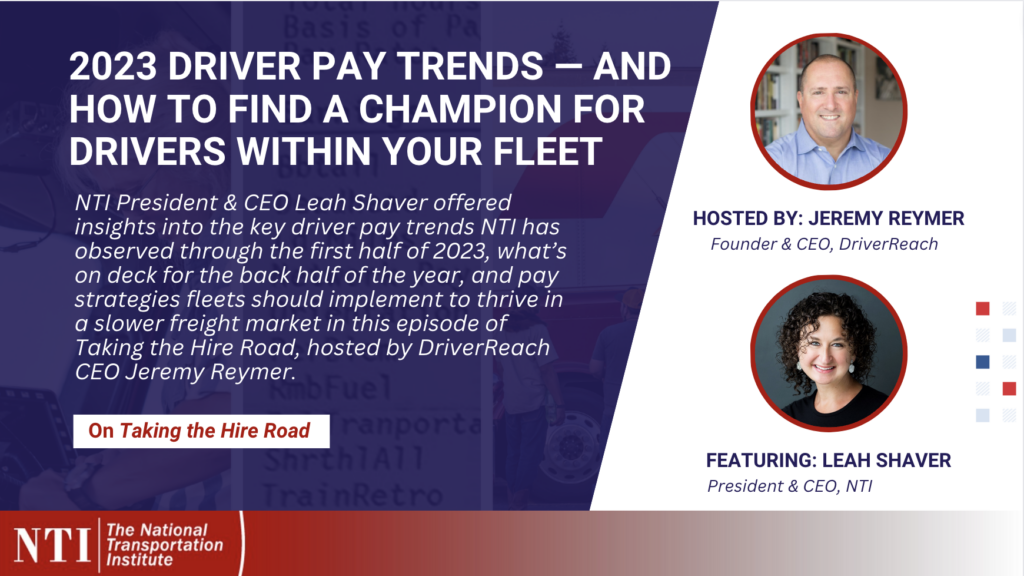 What are the top 2023 driver pay trends that should be on your fleet's radar? How can fleets navigate the current sluggish freight market from a personnel and compensation standpoint? What are driver seeing and experiencing with their paychecks this year? NTI's Leah Shaver joined the Taking the Hire Road podcast last week, hosted by DriverReach's Jeremy Reymer, to discuss those point sand more. See the full episode here.