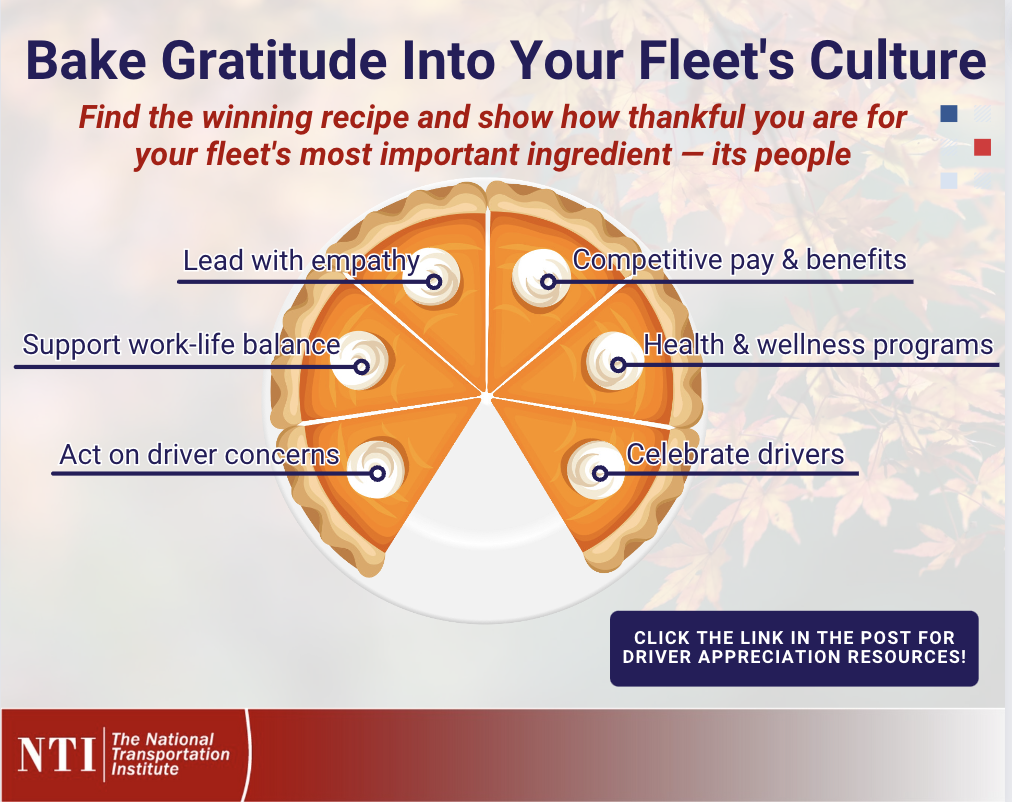 While we all gather with friends and family this week to celebrate all the things in life we have to be grateful for, here at NTI, we're also obviously placing a particular focus on our appreciation and gratitude for professional truck drivers across the country and their dedication to delivering everything that makes the holidays so special — including and especially the meals we gather around this week at our Thanksgiving tables.  To that end, we've assembled this very quick punch list of ways your fleet can bake gratitude into your driver programs this week and year around to make that gratitude central to the culture at your fleet.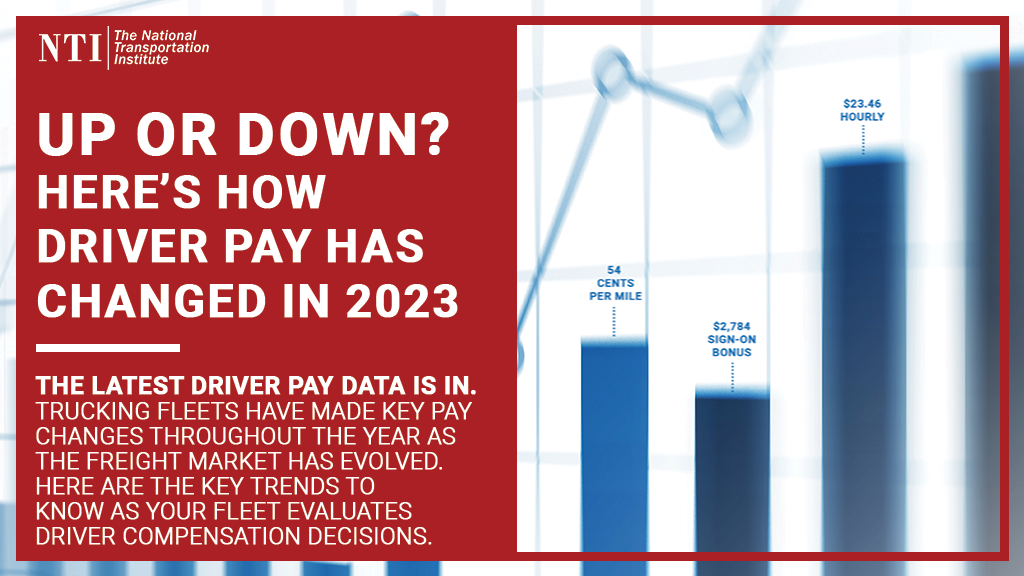 Earnings for professional truck drivers are still climbing despite an ongoing freight market correction cycle that's been lingering for well over a year and which has chipped into motor carriers' revenue and profits.  The latest data from NTI's National Survey of Driver Wages, compiled and published for 2023's fourth quarter, shows that even through that […]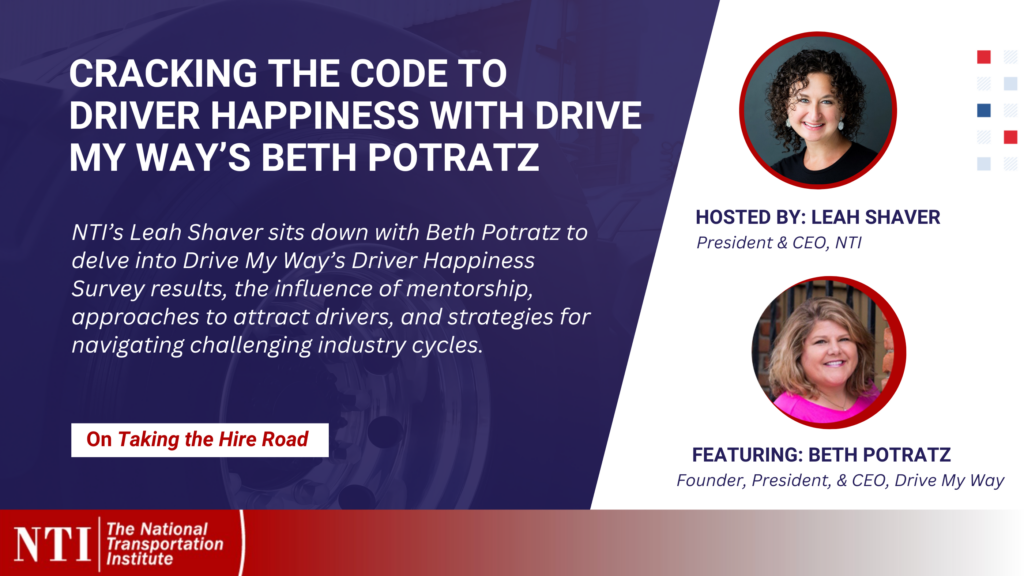 In an discussion with NTI's Leah Shaver on FreightWaves' Taking the Hire Road show, Drive My Way's Beth Potratz offered a sneak peak into the company's Driver Happiness Survey and the takeaways your fleet can use in your driver recruiting and retention programs. Watch or listen to the episode here.