It's not uncommon for any business, particularly a business operating in a cyclical industry like trucking, to evaluate budget adjustments in anticipation of a market downturn and position themselves to weather tougher times.
With so many headlines in recent months about a recession — in particular, a "freight recession" that allegedly could put push many carriers into the red — it's only natural for fleet executives to look at the resources they're putting into areas like driver recruiting and retention and wonder if they can get by with less. Not just by cutting hiring quotas, but by pulling back some of the critical resources carriers have invested in their retention programs.
Anyone responsible for managing costs is, well, going to go after costs — and labor's a big component of that. Fleets may see it as simpler or cheaper to fall back into old ways by curtailing retention programs and instead simply cycle new drivers in and out.
However, if there's one thing 2022 has made clear: Across all industries and sectors in the business world, people are our most vital resource. That's especially true in our industry. Finding the right people, hiring them, ensuring their expectations are met and that they feel satisfied, and working to keep them engaged and retained — those have been and perennially will be the biggest challenge motor carriers face.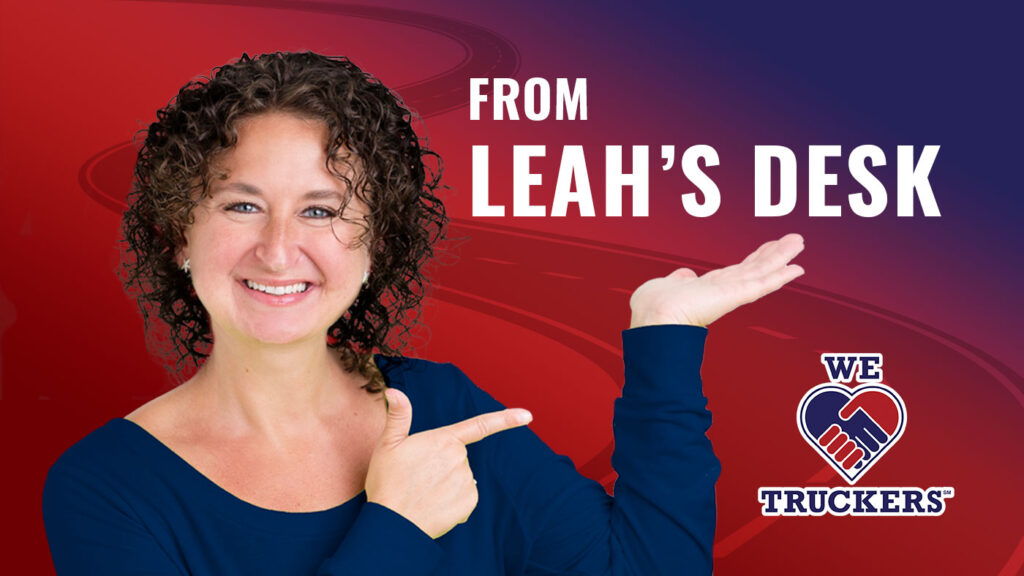 While I agree it's also vital for fleets to make the best business decisions for their company's financial health and stability, carriers individually and trucking at large can't lose the hard-fought momentum earned over the past two years.
We've made concerted, industry-wide efforts to make trucking careers more appealing to younger people, to more women, and to anyone from any background searching for a rewarding career. Many motor carriers have allocated vital resources to retention programs that help make their professional drivers and technicians feel seen, heard, and supported.
More than any other time in my 21 years in trucking, I've seen fleets focus on engaging drivers with internal marketing efforts to help build pride about working at their fleet and making intentional efforts to become more involved in their communities with outreach programs at schools and local events like parades, as well as promoting their drivers and their accomplishments both publicly and with direct communications.
Carriers have also focused on building up trucking jobs as financially rewarding careers by raising pay, bolstering guaranteed pay options, and addressing pain points like unpaid time while a driver sits in traffic congestion or waiting at shippers and receivers. There's obviously still much work to be done industry-wide around addressing issues like inconsistent or lumpy weekly paychecks and unproductive, unpaid time such as detention at the docks, but trucking's an industry where wage gains have outpaced inflation over the past year on both a quarter to quarter basis and year over year. I'm sure it's one of few industries to do so.
Now's not the time to halt that momentum. Pulling resources from recruiting — and especially from retention programs — isn't a path to a healthier, more stable organization. I'd argue the opposite is true: Unplugging from your people will only create a less healthy, less stable organization.
I'll defer to contemporaries in the industry who more closely track freight and economic indicators, but there's little indication so far that any freight downturn is imminent or that capacity will loosen in any meaningful way.
So from a broader economic perspective, it's quite premature yet to pull back because of the potential for a downturn in freight volumes. That's also borne out in the latest wage and benefits surveys from The National Transportation Institute. Incentives and benefits that signal a strong, competitive hiring environment continue to grow in both prevalence and dollar amount on a quarter-to-quarter basis. Sign-on incentives, guaranteed weekly pay options, and referral bonuses, for example, continued to see gains in the first half of 2022, with more fleets offering more dollars for all three of those components.
The same is true anecdotally. Our team at NTI engages with motor carriers and professional drivers every single day on the phone and on social media, and there's no sign that recruiting needs have dampened or slowed.
Pulling back recruiting and retention resources would only make your fleet less competitive in trying to attract new drivers, but it also sends a signal to your existing workforce: We're not focusing on keeping you.
Motor carrier leadership teams and the industry at large must continue the efforts we've all worked so hard to accomplish — that is, to attract folks into the industry by promising them a rewarding career opportunity and persistently following through to make it so.
In the meantime, be safe and well. -Leah
More resources from the NTI blog: 
Four Dos and Don'ts for driver job descriptions and recruiting pitches