NTI's Latest Driver Market Update
A few themes have calcified in the economy and at for-hire motor carriers and private fleets trying to fill open driving jobs and retain the workforce they already employ.  
Ask any business owner or manager in the U.S. right now what the chief concern for their business is, and they'll likely say the labor market. Simply, there's more jobs open across every sector of the economy than there are workers to fill those jobs, and it's created rolling turnover, steady wage growth that's contributed to inflationary pricing pressures, and elevated competition across industries and businesses for their most vital resource: employees.
Shifting economic and social trends exacerbate pressure on the driver market
More granularly than the broader labor environment, the U.S. has a systemic blue-collar labor shortage, and trucking jobs often are considered less desirable when compared to other blue-collar fields that offer better pay and schedules. 
Opportunities have expanded in seemingly every industry, which has created even more pressure on an already compressed driver market, and the retail buying boom the past two years has exacerbated fleets' need to recruit new employees and retain their existing ones. 
Specific to trucking, too, the implementation of the Drug & Alcohol Clearinghouse in early 2020 has sidelined some 90,000 (and growing) drivers, and few have completed the return-to-duty protocol — even if fleets would hire them if they did complete return-to-duty. Age and health factors also continue to plague driver availability. Retirements and age-outs annually account for a significant source of industry exodus, and health-related issues sideline an estimated 300,000 drivers annually.  
In short, the driver pipeline has been drained, and fleets face mounting pressure to conform to work models to better fit the modern demands of the workforce. Drivers also continually express frustration over inconsistent pay and schedules and over unpaid and unproductive time that eats into their earning potential. These issues contribute to drivers transitioning into more localized driving jobs, opting for higher-paying segments like LTL, or simply leaving trucking outright.
What can fleets do? Addressing these issues requires fleets to be creative and driver-focused in their approach to recruiting and retention programs. Make health and wellness a critical fleet-wide concentration that puts drivers first. Implement hourly pay or guaranteed weekly pay to bridge the gap for drivers' unpaid working hours. Find ways to hear drivers' honest feedback and work to address issues to bolster retention. Utilize KPIs that take an honest assessment of your fleet's performance in driver retention and build pillars to address weak spots. Lastly, ensure you're benchmarking wages and benefits so drivers are compensated appropriately and have access to valuable resources like health insurance and retirement savings.
A bright spot for the coming quarters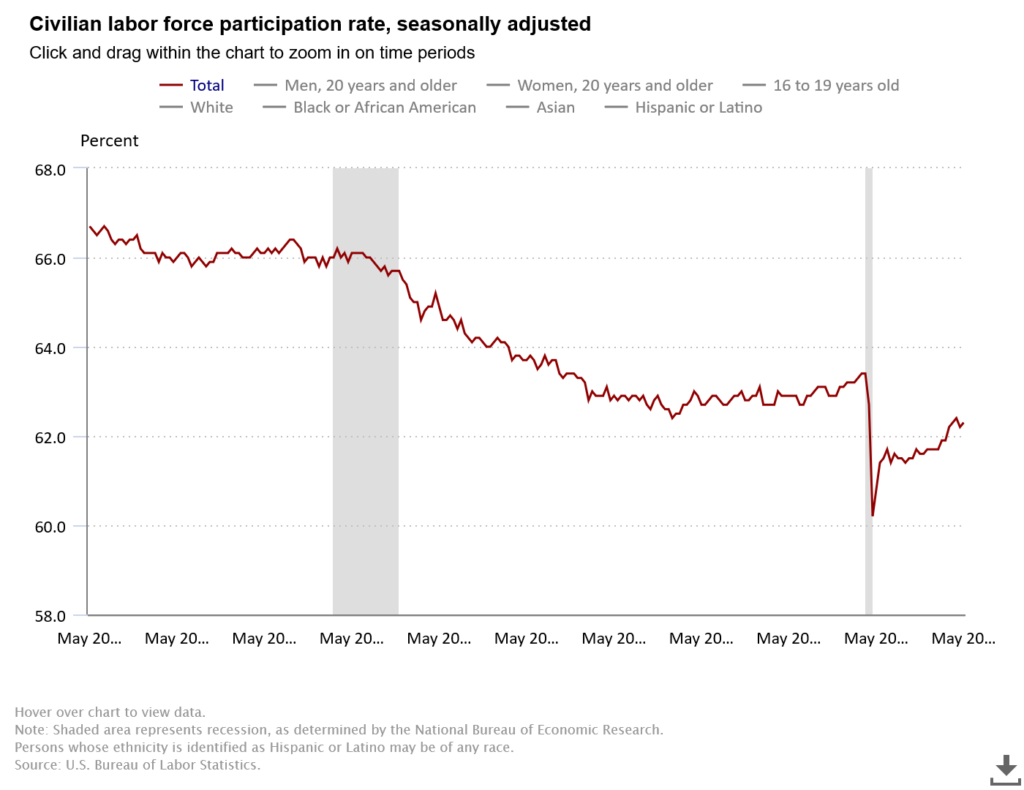 There is a bright spot for the coming years that should be on every fleet's radar:
Interest by new entrants in driver training has soared in 2022, and private CDL schools and community colleges report surging enrollment for driver training programs, with many saying they're at capacity for the first time since the COVID-19 pandemic began. This is likely due to climbing driver wages over the past two years and widespread media coverage of the need for drivers, as well as ramped-up recruiting campaigns across the industry.  
It's incumbent upon the industry to welcome this new pool of drivers, engage and communicate with them in the right way, to show them the value of a trucking career, and work with them to build and create that career.
Subscribe to the National Driver Wage Index to know exactly how economic and market conditions are impacting driver wages and to access NTI's forecasts for wage movement in the coming year.
Wage gains persist despite broader economic turbulence
The 2020s have been — and will continue to be — seminal years for truck driver wages.
After a brief stagnation in 2019, gains in driver earnings across all segments and applications have accelerated over the past two years, due to the conditions described above: Fast-climbing demand for hard goods that caused freight demand to swell and morph; an unprecedented and fast-evolving employment landscape; and frenzied competition by all industries, especially blue-collar fields, to meet hiring needs.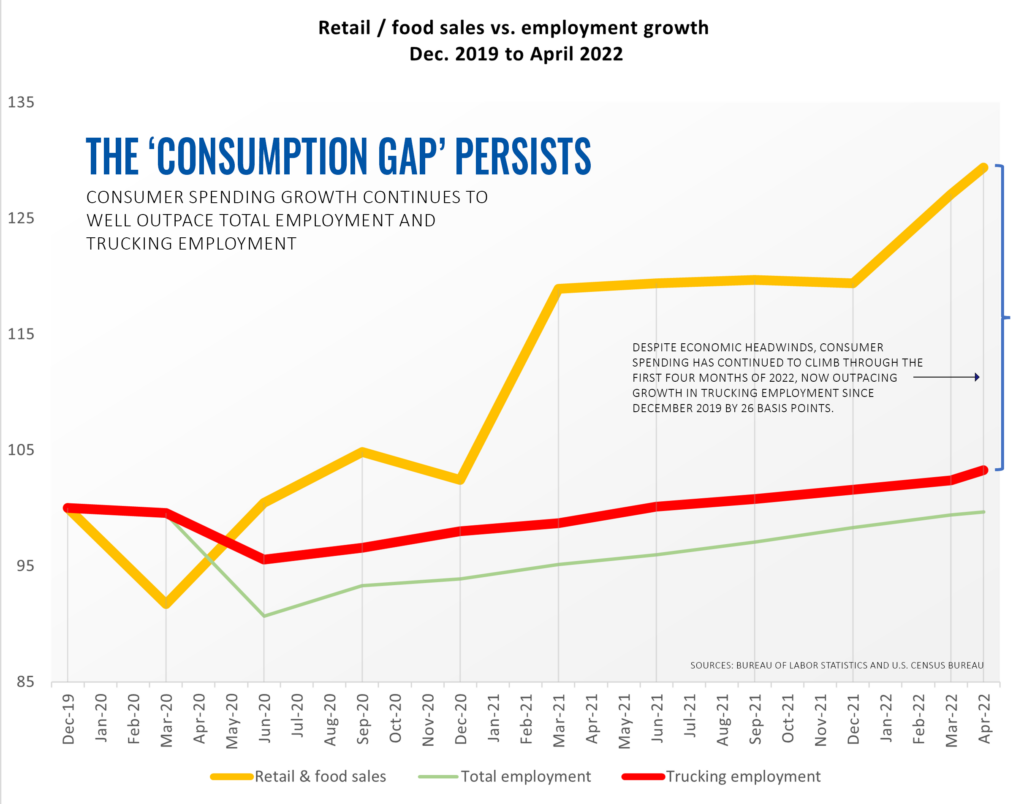 Despite an economic slowdown in the first half of 2022 — due to climbing inflation costs, the war in Ukraine, crippling lockdowns in the Chinese economy, and a major correction and sell-off in U.S. equities markets — business and consumer spending have remained resilient and monthly jobs numbers continue to climb. Even though housing demand has slowed from its record-setting pace, the U.S. is still largely facing a housing shortage, meaning residential construction will likely persist in the coming decade to make up the deficit, particularly as more Millennials and Gen Z buyers look to purchase their first homes.
Resilience in employment and spending by consumers and industry means there's likely to be little slowdown in demand for goods and, thus, demand for professional truck drivers. One drag in the near-term could be mounting inventories by major retailers. After battling rolling shortages and supply chain turmoil throughout 2020 and 2021, retailers have amassed tens of billions of dollars in excess inventories to ensure their products can move to market. High inventories often is a negative setback for freight demand, though it's unclear how the current cycle will play out, with China's economy still coming back online and peak seasons for freight demand looming.
Even though the spot freight market has hit a correctional, deflationary period, broader freight demand has remained steady. More freight has simply moved under contract and away from the spot market, which could translate to even greater demand for drivers at fleets who operate primarily contracted freight.
To understand pressures on driver wages on a quarterly and annual basis, subscribe to the National Driver Wage Index, available for four trailer types and as a composite report.
Wage pressures on private fleets
and for-hire carriers alike
The National Transportation Institute's data on truck driver wages shows a shrinking gap between Private and For-Hire fleets
Despite private fleets facing fiercer competition than ever for professional truck drivers and ramping up their own recruiting programs, for-hire fleets have closed the gap in recent years. The spread between median annual driver earnings at for-hire carriers and private fleets continues to tighten. Top-end pay at for-hire trucking companies has become even more competitive, with for-hire market leaders pressing into wage territory previously reserved for private fleet programs. Driver pay at for-hire carriers has climbed steadily in the past five years, and particularly over the past two years — a pivotal component of attracting and retaining the driverforce needed to meet the transportation demands of the modern economy.
Private Fleet (Lighterer Shade)
Pinpointing driver demand and wage
growth in target markets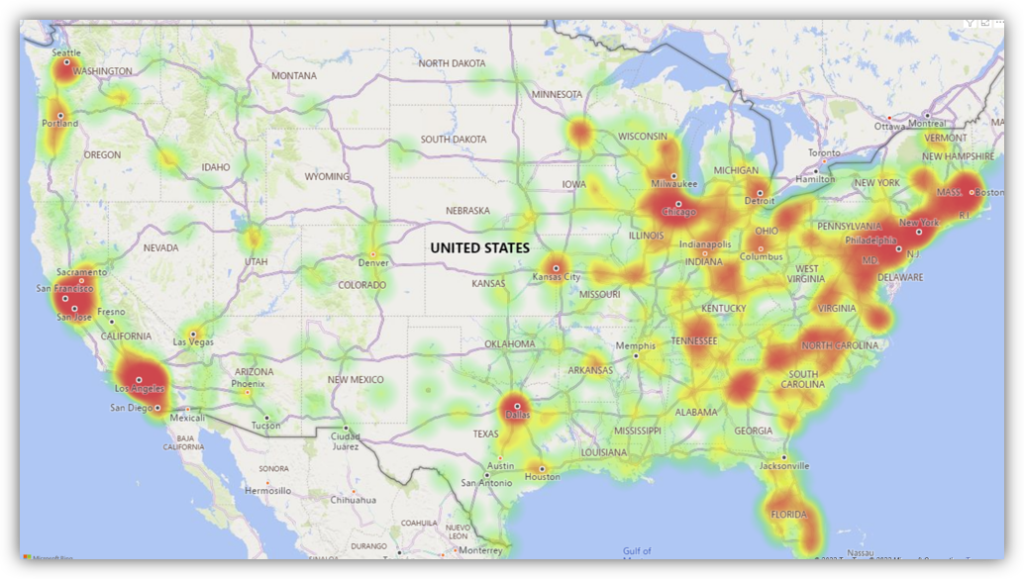 The imbalance in driver supply and demand has spurred wage growth across the country, but especially in peak markets.
Over the past four quarters, wage pressures for local, regional, OTR, and dedicated fleet drivers has jumped significantly, but it's been particularly pronounced in population dense areas as highlighted in the heat map here, based on NTI's premier National City-Centric Driver Pay Survey, which tracks pay and benefits at over 700 locations every quarter.
Subscribe to the National Driver Wage Index to know exactly how economic and market conditions are impacting driver wages and to access NTI's forecasts for wage movement in the coming year.