This month, the NTI Blog is centered on exploring one question:
How can we make trucking a more attractive career choice for women of all ages, of all backgrounds, and of all family situations?
Last March during Women's History Month, we outlined the most effective ways to keep women in the transportation industry, through tangible steps like implementing creative childcare benefits and other policies that promote financial security. These initiatives work great at keeping women — and people in general — in transportation roles. But how can the industry reach more women so they see trucking as a viable career choice and know that opportunities are available to them?
This week, we're focusing on mentorship programs as one of the most important avenues for the industry and for individual fleets to draw women to the industry and keep them here, and we're highlighting the story of Rachel Lovell, VP of People Operations at the Jackson, Tennessee-based 700-truck truckload carrier Ascend. NTI recently spoke with Lovell about her experience in the industry, her insights about the power of mentorship for women, and the importance of awareness of opportunities in trucking available to women.
"We can teach you transportation…all you've got to have is a work ethic and the desire to succeed."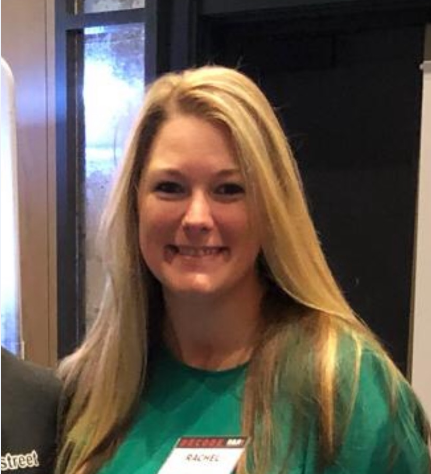 Lovell is the product of female mentorship, a recruit-to retain-success story for her company and the industry as whole. She started her career at Ascend in 2006 in a hybrid role, serving customer service, planning, and dispatch after her uncle offered to help her break into the industry. Coming into transportation she admits that she didn't know much about it but that she works to encourage other women that they might not need to know much about transportation that they too can find success here.
With trucking traditionally perceived as a male-focused industry, she said, it's long been easy for men to envision themselves as drivers, technicians, and in roles throughout a fleet's organization, including the highest leadership positions.
Men can look around and are affirmed by people that look like them already succeeding. Women, however, are not always afforded that same level of confidence and confirmation, she said. Lovell sees robust mentorship programs as key to filling that gap, by connecting women who want to enter transportation with other women already in the field.
"Your gender never plays into [pay]. Because it's set in stone. That's something I love, is that we have that in the driving force."
Whatever their skill set may be, Lovell is confident that trucking has something to offer women from all backgrounds. For drivers, she stresses that equal pay standards have already been implemented, unlike other industries. Among nearly all fleets companies pay based on location and experience, and gender plays no part in those decisions.
Before she moved into a recruiting role, Lovell felt she had hit her ceiling and went in to resign. That's when her boss suggested she try her hand at recruiting. Shortly after, a woman at her company moved a leadership role and asked her: "Where do you see yourself professionally in five years?"
She had never been asked where she saw her career moving, but that mentorship outreach helped cement in her mind that she could grow within trucking.
Those types of conversations have become a cornerstone of Ascend's approach to recruiting and retention.
Ascend is being intentional about "more engagement and having more conversations being held on a quarterly basis with our employees" about setting goals, refining the company's culture, and showcasing career trajectory, says Lovell. She poses this question, and it's one all fleets should consider: "How are we engaging with our people so that we have a finger on the pulse" of what's happening internally at the company?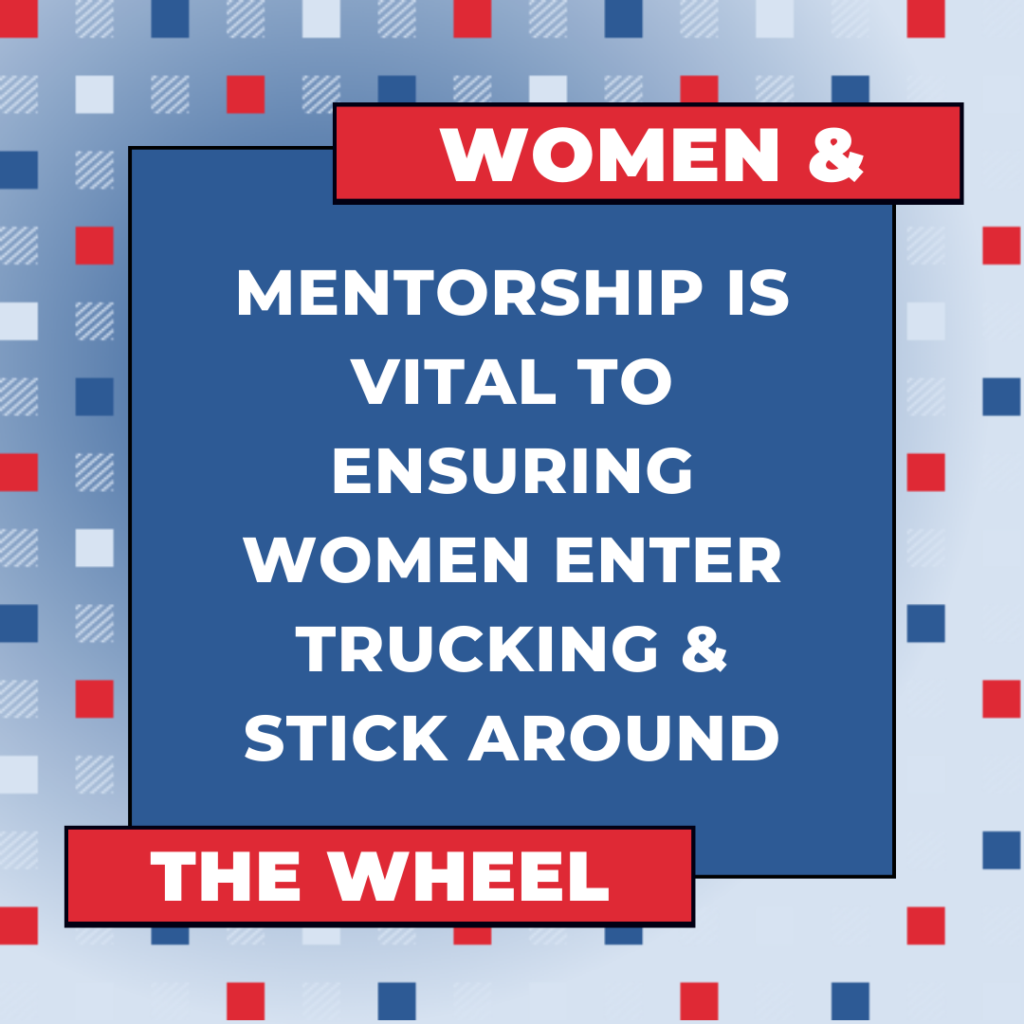 In addition to driver engagement, work to implement same-gender training protocols and other policies that ensure safety on the road for women and for trainees. With new hire drivers often required to spend time with an in-cab trainer, same-gender training is critical to helping female drivers feel safe on the road. With training periods sometimes spanning multiple days or several weeks, the proximity in the cab can lead to uncomfortable or sometimes even unsafe working conditions.
Same-gender training programs can also be a great recruiting marketing tool. Also, as those drivers become more experienced, you can also approach them about becoming trainers, too, which helps grow the power of your mentorship and training programs internally. Likewise, offering trainer positions to experienced drivers is a great retention tactic from both an engagement and compensation standpoint.
In her role as a VP, Lovell has implemented a number of programs to help Ascend become a best-in-class employer. That includes employee check-ins, where she touches base with her people on how they see their careers playing out in the future. In doing this, she's extending the same kind of mentorship that was first extended to her. Her mission of engaging with her team creates a natural avenue to retention, by showing her people, regardless of gender, that she is personally invested in their professional growth.
At her company, she is striving to implement proactive strategies that help women feel supported through all stages of life. She says that creating a culture where women feel safe enough to disclose information, like pregnancy, is key to the health of the team, the company culture, and working towards setting an industry standard.
As more women move into transportation, mentorship and awareness will be critical steps for the industry to shift to meet the needs of a diversifying workforce.
Interested in joining the conversation? Please reach out whenever you'd like to add your voice: info@drivewages.com.