At a state trucking association conference recently, seated around a table with leaders at 10 different trucking fleets, I was struck (but not surprised) when a discussion came up about the biggest challenges facing their respective companies right now.
Eight of the 10 in our two-hour conversation boiled it down to one word: personnel. And they cited it as the defining issue facing their fleet. That's even through the backdrop of a tough freight market when hiring needs have slowed and rates have tumbled from the amped markets seen from late 2020 through early 2022.
That's a small sample size, sure. But their concerns echoed the persistent, perennial challenges we discuss every day at NTI working with both for-hire motor carriers and private fleets alike: promoting productivity of your professional drivers, retaining your people, paying drivers appropriately for their work without pricing your fleet out of the current freight market, and managing the hurdles of attracting new drivers and diesel technicians to keep your business functioning.
A few questions that were raised in the conversation: Drivers can run 70 hours a week legally, but I can't get mine to even run 60. How do I get my drivers to work the 60 hours a week we need them to? How can I pay my drivers to keep them in my truck but not push my freight rates too high to compete for new business and maintain existing business?  I know running two logbooks is a bygone era, but how do we motivate drivers to be more productive and run more miles?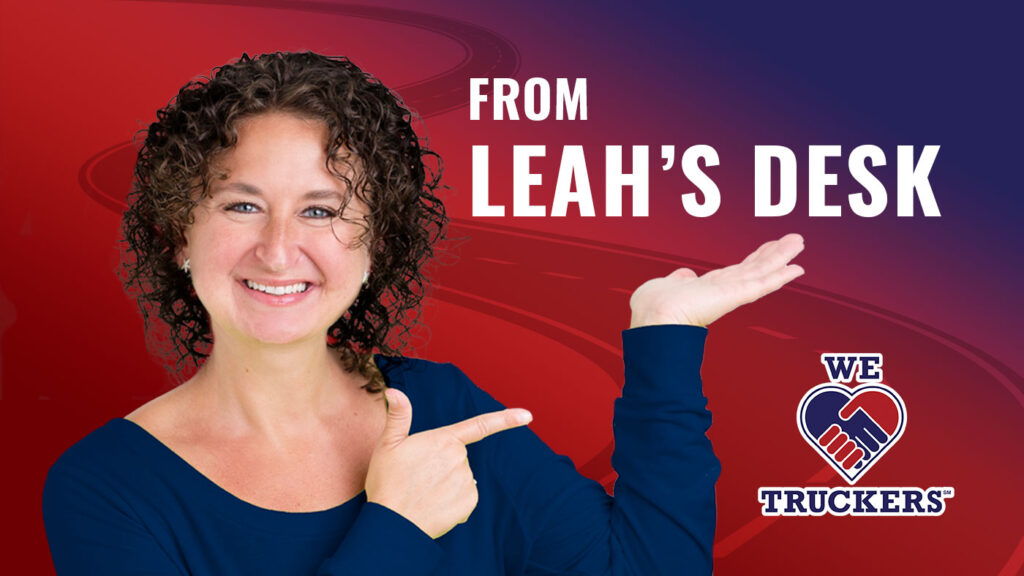 No fleet wants to break the rules, of course. That wasn't the point of the question. But reading between the lines, what I hear them saying is: Between recent pay raises, how the driver job has evolved over the past few years, and changes in expectations of both the workforce and employers, fleets are finding it hard to keep their people incentivized and productive absent continued aggressive pay raises, which just aren't happening in today's freight market.
That's the crux of the question and where many, if not most, fleets find themselves today. While nearly all fleets had to be active with pay raises in recent years to keep up in the labor market and against their fleet peers, driver pay growth has slowed as freight rates have faltered. Now, carriers need drivers to perform their best — aka consistently and safely — so their company can run profitability and meet customer needs.
So, as a fleet leader, how do you get there? How do you resolve these challenges at your company?
What I recommend and what successful fleets tell us: (1) Regular two-way communication with your people, (2) establishing the right expectations (also a two-way street), and (3) of course leading with empathy and understanding. Those three points are all separate but intertwined.
First, communication is the beginning of an understanding. In this market, where shippers and brokers have plenty of options to move freight, we have to lead with safety and service. So communicate to your drivers your expectations for — and the importance of — simple things like communicating their ETAs, PTAs, and RDOs. Let them know this builds accountability for them in their jobs, as well as your company's accountability to customers.
Communicate to your drivers that we're only as good as our last load safely delivered. The minimum expectation right now is that everyone is showing up and showing out for customer service. That means working hard to make sure loads are delivered on time and safely.
In terms of overall expectations, consider the average tenure of drivers at your fleet. When you look around your company, how many drivers have been with you for two years or less? Now, how many have been with you three years or less? If your fleet is like most, I'm assuming that's a large swath of your driver-force.
So they simply may not be clear on your expectations for customer service, safety, productivity, etc., — particularly in markets like today's.  And they definitely aren't prepared for this freight market.
For drivers who've been with you for years, or decades, they've probably consistently been hungry for miles, because that was the culture of trucking they grew up in and how they maximized their pay. Those type of older-school, miles-minded truckers are less plentiful, and we're simply not getting as much out of the newer people in our industry or out of our drivers, period.
So it's critical that we frequently and consistently communicate and establish what our expectations are and be crystal clear in doing so. Likewise, from a pay perspective, consider mileage-based and flat-rate productivity incentives to help motivate drivers to meet your expectations. These incentives are also strong engagement and retention tools, too. At NTI, we track what those rates are and how they're paid out, and we've seen an emphasis on incentives like fuel mileage targets, productivity and safety bonuses, and performance pay throughout the past few quarters.
Lastly, consider drivers' expectations of the job and how they've changed in the 2020s. Lead with empathy and understanding, with a driver's perspective in mind. Determine if there's a specific need for individual drivers and whether you can accommodate them. As an example, we know the toll that driving jobs can take on working parents. So if a driver says they want home time requirements so they can be home once a week for their kid's baseball game, can you work with them on their schedule to make that possible?  Likewise, consistently confirming RDOs ensures you meet expectations.  That's where empathy and understanding come in.
As motor carriers, we get paid to deliver freight. That is the expectation of the customer, and those expectations must be communicated clearly to drivers. Let them know how their work supports that chief function and goal of the business — delivering freight. While it may seem obvious to us, maybe there's a lack of clarity on the part of some of our people. Approaching it from a team perspective — how can we meet the needs of our customers and our company together? — will go a long way in motivating your drivers to step up for you.
For drivers who are less productive than you'd like, start small and work your way up. They're not going to jump from 1,800 miles a week to 2,500 simply because you gripe at them about it or press them to. Start small: Can you get one more day in this week? Can you do one more short run? Or, another approach I've favored throughout my career: You tell me what you can do. And most of the time, they will.
If you establish these lines of communication, expectations, productive habits, and empathetic approach to driver issues now, those are building blocks for success for your organization through any market cycle, up or down.
Until next time, be safe and well. ~Leah
➡️ Looking for driver pay strategies your fleet can utilize to boost profitability in the current freight market? Read NTI's free resource, 6 Driver Pay Strategies to Excel in the Current Market, here.