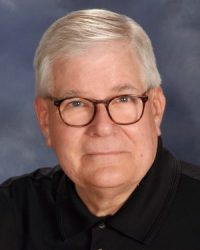 National Transportation Institute CEO and founder Gordon Klemp will serve as the subject matter expert for an April 25th webinar to be presented by Spireon's FleetLocate service. The webinar, entitled Driver Compensation and the Driver Shortage: What's Working?, will focus on one of the most pressing questions facing the trucking industry today.
Through the free webinar, Gordon will examine the causes of the current driver shortage and what the latest research says about when conditions will improve for the industry. Gordon also plans to discuss how truck driver pay compares to other blue-collar jobs available in today's economy.
Guaranteed pay for drivers continues to gain traction within the industry as a recruiting and retention tool. Gordon will be sharing NTI's findings on the growth of guaranteed pay as part of the webinar. In addition to looking at whether or not guaranteed pay is growing among carriers seeking drivers, Gordon will be addressing the effectiveness of these programs as a recruiting and retention strategy.
"The program that FleetLocate and Spireon have put together for their April 25th webinar is very timely, and it promises to highlight some of the most discussed topics within the industry today," said Gordon. "I am looking forward to the opportunity to share NTI's findings and to offer what our subscribers tell us are valuable insights into these issues."     
Spireon, Inc. is recognized as an industry leader in the development of connected vehicle intelligence solutions, providing businesses and consumers with insights to track, manage and protect their mobile assets. Spireon's FleetLocate platform has been successfully deployed by several of the nation's largest transportation companies, as well as by hundreds of small-to-mid-sized businesses utilizing dry vans, flatbeds, refrigerated trailers, tankers, chassis and more.
The webinar is being offered free of charge. If you are interested in participating in the webinar and hearing Gordon's insights, you can register by clicking here.