Here's a question I get asked at least on a weekly basis, if not more often: Where do I find the best drivers?
My answer, and my challenge to carriers so often struggling with driver needs, is simple. You already have them.
Look internally. Look at the drivers already running for you, who know your lanes, your customers, your dispatchers and back-office personnel, who have a good safety record and have shown loyalty to your fleet.
And after you've done that, take a hard, honest look at how many drivers your fleet loses annually to DOT medical disqualifications. What's the percentage? Then take a look at how many you lose to health issues that may not result in actual DOT DQs, but that do create an empty seat in your fleet. That includes medical leaves of absence like FMLA or early retirements due to nagging medical issues.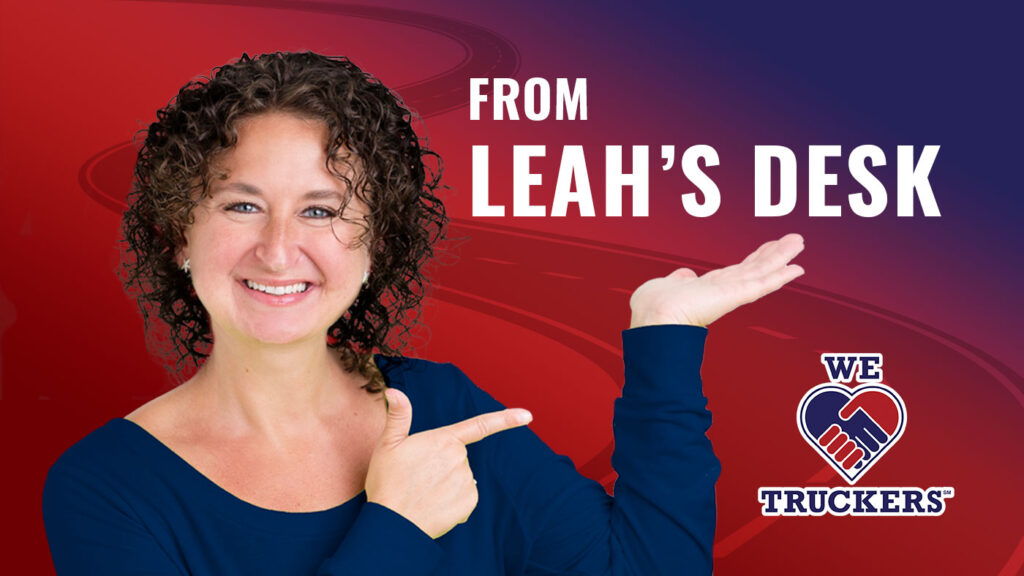 At some fleets, those numbers could account for as much as 50% of the turnover they experience, all told. Even at the low end, at many carriers we interact with in our work at The National Transportation Institute, the percentage is usually 25% or more — especially if they're tracking the numbers appropriately.
Those numbers should scream how important driver health is — both to create better, healthier lives for your employees and to mitigate turnover and keep trucks seated. In a time of a supreme driver shortage and an ultra-tight labor market throughout the entire economy, driver health needs to be a primary focus at every fleet, rather than continuing to let health and wellness issues take such a toll.  
Some 300,000 drivers leave the industry annually due to medical disqualifications. And roughly half of all drivers are running on a temporary medical card — one year or shorter. Plus, it costs fleets on average about $7,000 to replace a driver, according to Espyr's Fit to Pass program, spearheaded by longtime driver health consultant Bob Perry. That figure accounts for the costs of marketing, advertising, interviewing, training, and onboarding, but it doesn't account for other figures that could push it even higher, like lost revenue of unseated trucks and the loss of an experienced driver who knows their routes and provides good customer service.
So, what can fleets do? I'm so glad you asked. I recently joined Bob and Dr. Todd Simo on a webinar held in partnership between Espyr's Fit to Pass program and Transport Topics. You can watch the replay at this link, but I've summarized the high points of our conversation below. In the meantime, please stay safe and well. -Leah
Realize that driver health impacts every department, from the C-suite, to HR and recruiting, to compliance and safety. Drivers and their wellness need to be at the center of everything we do.
Drivers want to stay on the road, maintain their livelihoods, and improve their own health and wellness, "so they can have a better life," as Dr. Simo put it in the webinar. "Whether that's a better life driving a truck for you, a better life to home and play with their grandchildren, a better life for their sexual health and fitness — all of those things resonate with drivers," he said.
Meanwhile, C-suite executives want to ensure drivers are productive, and they want to reduce insurance costs. HR wants to be able to retain drivers and provide strong health benefits. Recruiters like to use wellness programs as incentives in hiring. Compliance teams are tasked with ensuring drivers meet DOT qualifications. And safety departments want to reduce driver fatigue, the prevalence of sleep apnea, and limit other health conditions that can lead to unsafe driving and accidents.
Putting all those pieces together, drivers and their health must be foundational to carriers' internal policies.
Start tracking and using departure codes that can account for turnover stemming from driver health — and share that data internally. Create a wellness team made up of personnel from HR, safety, and compliance to take action on that data.
Often, fleets parse leaves of absence and FMLA as non-preventable, separating them from DOT disqualifications, which they also may label as non-preventable. But for the purposes of internal benchmarking, those leave codes should all be blended into one category – health and wellness – and they should nearly all be viewed as preventable.
As data is compiled and tracked, the silos within fleets and various departments needs to be broken down. Improve internal communication between departments so your fleet has a holistic view of driver health and so your team can address health components that cause turnover and lead to unseated trucks, rather than having departments perceive driver health as another department's issue.
Manage for overall wellness, not fitness for duty. 
"The end goal isn't' fitness for duty. It's improving drivers' lives," said Dr. Simo. "Managing for fitness for duty just doesn't work." While fitness for duty is important, so drivers pass DOT medical exams, it's not a good approach to overall wellness and medical care, he said. For example, the minimum requirements to meet FMCSA's diabetes requirements doesn't translate to good glycemic control for a person with diabetes.
Instead, Simo said, fitness for duty should be a byproduct of overall health and wellness. "Any wellness program should speak to what the most important thing is, and that's keeping drivers healthy. Keeping drivers healthy will make them fit for duty," he said. "But the end goal is to improve their life."
Don't wait for drivers to be disqualified before intervening. 
Mine your fleet's data and know which drivers are on short-term medical cards. Develop internal plans to intervene and communicate with those drivers to address the issues that led to their short-term qualification.
Bob Perry on the webinar likened it to an engine default code, on which fleets will spend thousands of dollars to address and repair. "But we rarely talk about spending a few hundred dollars on checking a drivers' bio screen to see if they have something going on under the hood," he said. "It makes no sense. It's just not that difficult."
Constantly re-sell your company and prove to drivers that you want them to retire healthy. 
Recruiting doesn't stop when you've seated a truck. You must consistently engage with drivers with internal marketing programs that help you retain them in the long run. The good news is, in the modern world, that's never been easier.
Using social media and content like newsletters, remind drivers what they love about you and what their peers love about you. Persistently remind them why they should stay with you. One of those pillars should be showing drivers their health and wellbeing is a high priority to you. Provide education. Communicate directly with them about their health. Offer meals and healthy grab-and-go options. Make health an overall value statement. Lastly, partner with programs like Fit to Pass and Rebuilt.