Submit Your Data to the WIT Index Survey Today!
Women in Trucking Association, Inc. (WIT) developed the "WIT Index," to better quantify the number of female truck drivers and members of management in the trucking industry on a national level. The mission of WIT is to encourage employment of women in the trucking industry, promote their accomplishments and minimize obstacles. Membership is not limited to women, as 17% of its members are men who support the mission.
In 2016, WIT partnered with the National Transportation Institute (NTI) to gather accurate data for the WIT Index. NTI's COO, Leah Shaver, serves on the WIT board of directors. Preliminary findings of NTI's research on behalf of WIT has found that women are under-represented by our industry, both as drivers and in management. Early submissions to the WIT Index show that the number of women in our industry is growing and we are excited to add more. We have seen so many improvements in this area with carriers investing money, time and training to boost the number of women employed in the trucking industry. To help us continue to develop the WIT Index, The National Transportation Institute and Women in Trucking ask for the participation of all carriers by sharing your company's percentage of truck drivers that are female or part of management. Confidentiality is guaranteed, and is also why we've been a trusted resource in the transportation industry since 1995! Contributing carriers will not be specified within the index, and will receive a copy with aggregated results by region and fleet size.
% of Female Truck Drivers for the organization as a whole:
Direction: Calculate by dividing the number of employed/contracted Female Drivers by total number of employed/contracted/All Drivers
Example: 27 female drivers/567 all total drivers = .047 or 5%
Female Driver Definition: Number of all workers (Full or Part-Time, employed, independent contractor or owner operator) as defined who are women.
% of Female Management for the organization as a whole:
Direction: Calculate by dividing the number of employed female Corporate Managers by the number of total employed Corporate Managers
Example: 16 female managers/148 total managers = .108 or 11%
Female Management Definition: A person who controls or directs business enterprise, including senior staff, heads of various divisions; middle management, executives in charge of the detailed running of an organization or business and reporting to top management; lower executives who manage supervisors overseeing day-to-day operations.
Should include Corporate titles with terms like Chief, VP of, Director of, (Department) Manager, Officers, Executives, Managers, Department heads; Should not include Driver Managers or like lower-level supervisors directly overseeing day-to-day operations.
To learn more about Women In Trucking; please visit
www.womenintrucking.org/about-us or contact
LShaver@DriverWages.com
What Our Clients Say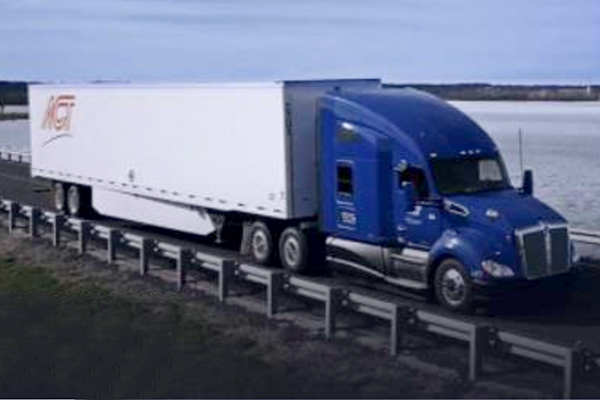 American Central Transport
American Central Transport has been a long-time subscriber to NTI's Wage Surveys. We have used this information as a tool in helping us design driver pay strategies through the years. More importantly we have found insights shared by Leah Shaver to be invaluable. Leah understands drivers and the trucking industry. She brings a fresh approach to our industry and has been a great partner in solving problems. Our conversations are thought provoking that challenge us to make sure our fleet has best in class fleet strategies. We value our partnership with NTI.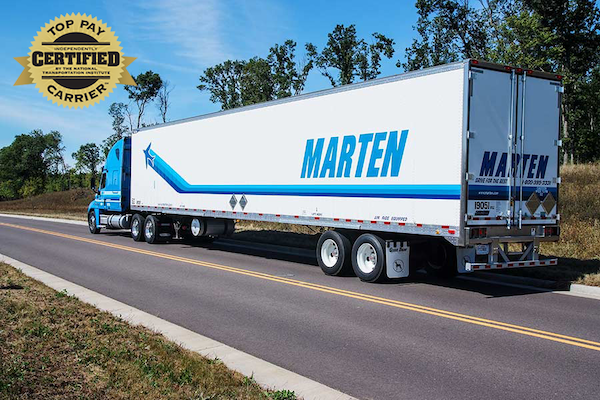 Marten Transportation
"Being acknowledged as a Certified Top Pay Carrier in NTI's coveted program has been a tremendous benefit in our driver recruiting and retention strategy. We have a reputation for being the leader in driver satisfaction and as part of this elite group offering the best to drivers in financial stability, compensation and health and retirement benefits. We market to potential and current drivers so that they are able to recognize our Top Pay Carrier status as well."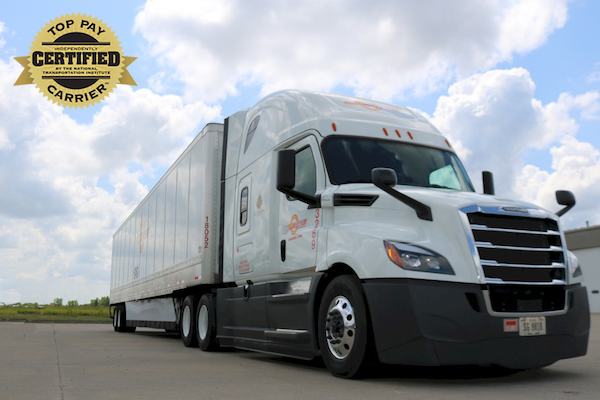 Barr-Nunn Transportation
"We have relied on the National Transportation Institute for more than 15 years as our go-to source on driver pay and benefits data. The National Survey of Driver Wages allows us to make accurate and informed decisions about where our driver pay, benefits, bonuses and accessorials rank compared to other carriers. We know what we have to do to continue to hire the best drivers that meet our tough standards."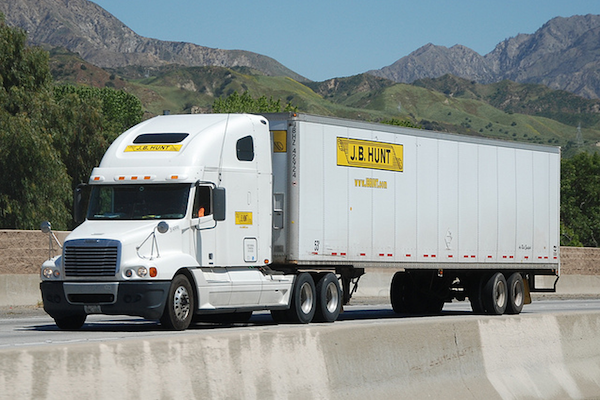 J.B. Hunt Transport
"From students to experienced drivers, The National Transportation Institute reports the most timely, complete and insightful information on driver compensation available."
Used by these national, regional, and local fleets
Quoted in these national publications